Teachers, pupils and parents sat on the attacker until police arrived
Assailant 'did not attend school' where attack occurred
Victim's injures are 'serious' but she is stable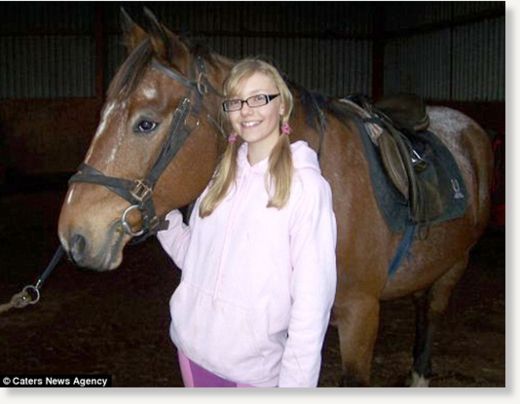 A girl of 14 was stabbed nine times in the neck yesterday as she was about to walk through her school gates.
Chloe West was attacked from behind by an 18-year-old man - said to be a former boyfriend - who had driven up a quiet tree-lined street at 60mph to confront her.
A 16-year-old pupil 'rugby tackled' the man to the ground and a teacher and a parent subdued him until police arrived at Ridgewood High School in Stourbridge, West Midlands.