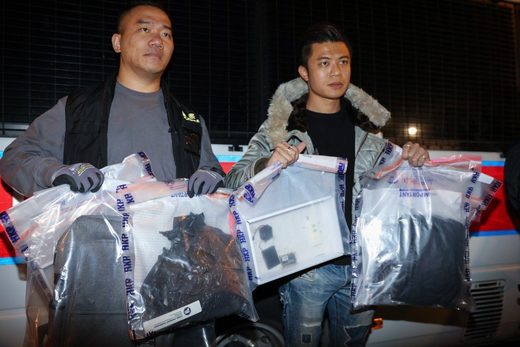 Bomb disposal officers in Hong Kong defused two home-made devices containing 10kg (22lb) of high explosives that were found on school grounds and
designed to kill large numbers of people
, police said late on Monday.
Officers said the bombs were "complete, fully functional and ready to be used"
radio-controlled improvised explosive devices,
or IEDs, and had one purpose only - to kill and maim.
A school janitor spotted the devices in the grounds of Wah Yan College Hong Kong on Queen's Road East in Wan Chai at about 5.30pm.
Alick McWhirter, senior bomb disposal officer, said the devices contained two types of high explosives: a primary high explosive, which was designed to act as the detonator and booster, and a second one based around ammonium nitrate. They were also designed to fragment and included shrapnel, in the form of nails.