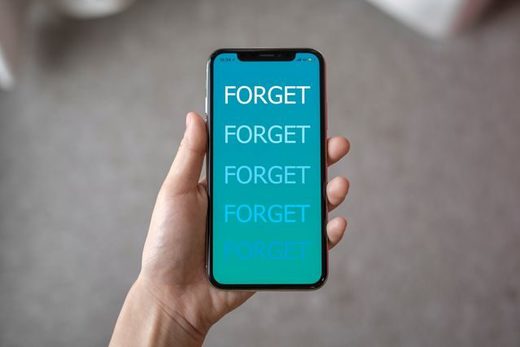 We have entered a new era of mass Historical Amnesia, and oddly enough, we really seem to be enjoying it. To force a metaphor, it's like we're burning the entire library of history so we can toast marshmallows on the flames.
The main reason for this new period of forgetting is the internet. And this is ironic because the internet was supposed to be the great engine of eternal remembering, the infinite library of
Jorge Luis Borges
brought to life. Once information entered the net it was supposed to remain there, fixed and saved forever, or so the pioneering seers of the internet proclaimed back in the 90s. However, without us realizing it, the internet has unleashed a spate of unintended consequences — as all unmonitored mass psycho-social experiments tend to, and all are connected to different aspects of amnesia; from brain function to historical erasure.
The first form of the New Amnesia is the shrinkage of
concentration
spans caused by mobile phone usage.
A Microsoft Corp study of 2015
revealed that the attention spans decreased from 12 seconds on average in 2000 to
just 8.25 seconds in 2015
. That's a human attention span which is shorter than that of a goldfish (9 seconds).
This is going on while we rewire our brains to skim and flick, with the average phone user picking up their phone 1,500 times per week, or 214 times a day. That's a lot of distraction.
In "
The Shallows: What the Internet Is Doing to Our Brains,
" journalist Nicholas Carr claimed that the internet is teaching our brains, through
neuroplasticity
, to inhabit a distracted mode, more and more of the time.
We're fooling ourselves into thinking we're multi-tasking when all we are doing is learning how to skim, forget and move on. This habit prevents people from retaining content because so much information is being presented at the same time. We're overloaded and we're forgetting even as we watch.
In our increasingly tech-dependent society exposure to cell phone radiation may also negatively affect the brains of adolescents, causing potentially harmful effects to their
memory
performance, according to a research team at the
Swiss Tropical and Public Health Institute
. We're also becoming dependent on the internet to 'be our memory for us'. Rather than trawl our minds for facts, we jump on Google. How many times have you done this yourself, when stuck for a word or fact while in company with friends? "Wait," you say 'I'll Google it".
As a result, we're letting natural personal brain memory atrophy and
'digital dementia
' is occurring, according to German neuroscientist Manfred Spitzer.