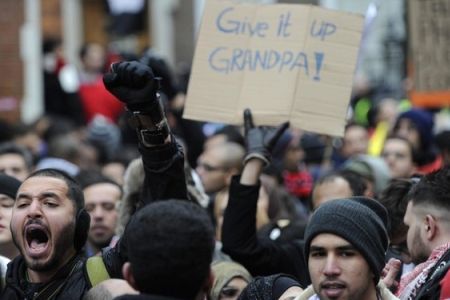 An Azerbaijani embassy worker has been killed in Egypt as the country is gripped by six days of bloody protests against the government of President Hosni Mubarak.
The man, who worked as an accountant at the Cairo embassy, was killed Saturday evening as he was returning home from work, an Azerbaijani foreign ministry spokesman told AFP on Sunday.
He could provide no further detail, although other reports said that the man had died of a gunshot wound.
In Egypt, the popular uprising against the government of Mubarak is continuing.