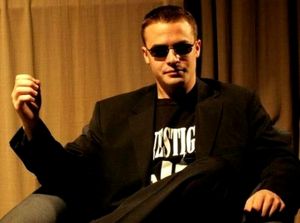 Oneonta, New York - A producer of a documentary alleging conspiracy theories behind the Sept. 11 terrorist attacks has been arrested on drug charges in upstate New York.
Oneonta police tell the
Daily Star
of Oneonta that 27-year-old Korey Rowe and a 19-year-old Bronx man were arrested after selling packets of heroin to an undercover officer.
Rowe was arraigned last Friday on a felony count of criminal sale of a controlled substance.
Authorities say the Oneonta resident was released from Otsego County Jail after posting $10,000 cash bail.
It couldn't be determined if he had a lawyer. Rowe's phone number was unlisted.
An Army veteran of Iraq and Afghanistan, Rowe was a producer of
Loose Change
, a 2006 film that challenged the official explanation of the attacks on Sept. 11, 2001.