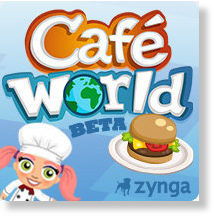 An American mother who told police her 13-month-old son drowned in the bathtub while she was playing a game on Facebook was charged on Friday with child abuse resulting in death.
Shannon Johnson, 34, of Colorado was advised of the charge against her via a video hookup from the jail where she is being held on a $100,000 bond, said Jennifer Finch, spokeswoman for the Weld County District Attorney's Office.
Johnson requested a public defender during the brief hearing and another hearing was set for later in the month, Finch said.
Under questioning by police after the boy died at a Denver-area hospital last September, Johnson admitted she placed the baby in the bathtub and went into another room to play the Facebook game
Cafe World
.
She also checked in with friends and watched videos on the site while the boy bathed alone, according to an affidavit filed in the case.