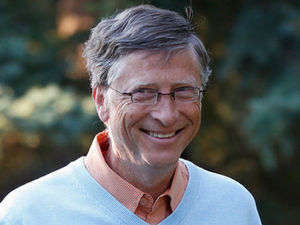 The United States may be in crisis, but the rich keep getting richer. The net worth of the Forbes 400 richest Americans grew by 13 per cent in the past year to $1.7 trillion, as the gap between rich and poor continues to widen at a staggering rate.
The average net worth of the 400 wealthiest Americans shot up by $400 million to a record $4.2 billion, Forbes said, serving to underscore glaring wealth inequality in America.
Bill Gates, the chairman of Microsoft Corp, is one year shy of topping the list for two decades straight with $66 billion, a massive $7 billion hike from the previous year.
Warren Buffet, the American investor who likely became infamous amidst the uber-rich for proposing a tax hike on the wealthy, somewhat ironically trailed Gates with $46 billion. Larry Ellison, the cofounder and CEO of Oracle, clinched third with $41 billion - up $8 billion from last year. Charles and David Koch, the energy and chemical magnates notorious for bankrolling scores of right-wing advocacy groups, came in fourth and fifth respectively with $31 billion each.
The top five remain unchanged from last year, though collectively they are much richer: all five men are worth $34 billion more than in 2011.