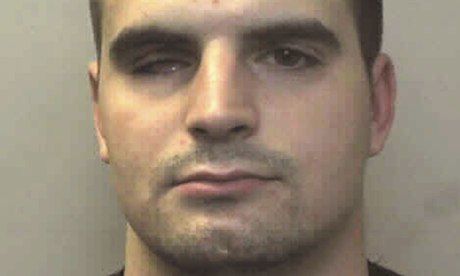 A soldier who killed his 20-month-old daughter after surviving a rogue attack in Afghanistan has been jailed for six years.
Lance Corporal Liam Culverhouse admitted at an earlier hearing causing the death of Khloe Abrams.
The Grenadier Guardsman was medically discharged from the army after losing his right eye in a shooting incident at an Afghan police checkpoint in Nad-e-Ali in Helmand province in November 2009. Five of his comrades were killed in the attack.
Eighteen months after returning home, Culverhouse assaulted Khloe at the family home in Northampton, resulting in the toddler suffering severe brain damage and fractures to her skull, ribs and limbs.
The toddler, who was just seven weeks old, was admitted to Northampton General hospital on 8 May 2011.
Despite receiving medical treatment, she never recovered and died at the Rainbow children's hospice in Loughborough 18 months later on 7 November 2012.