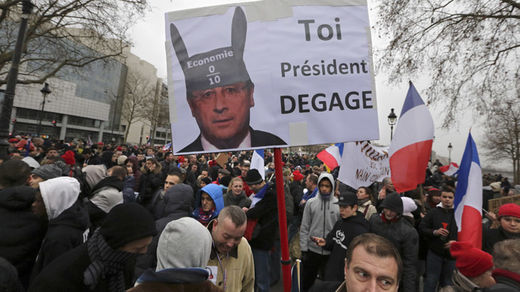 Clashes have broken out during anti-government protests in France. Thousands of people took to the streets of Paris in a "Day of Anger" against a host of policies introduced by President Francois Hollande.
An anti-government protest in Paris ended in violence on Sunday when police used tear gas to disperse several hundreds youths throwing bottles, fireworks, iron bars and dustbins.
Police said at least 150 people were arrested and 12 police officers were injured in the clashes.
According to official figures at least 17,000 people carrying banners saying "The French are angry" marched through central Paris in a mass rally against the embattled president Francois Hollande.
Organizers put the turnout at around 120,000.