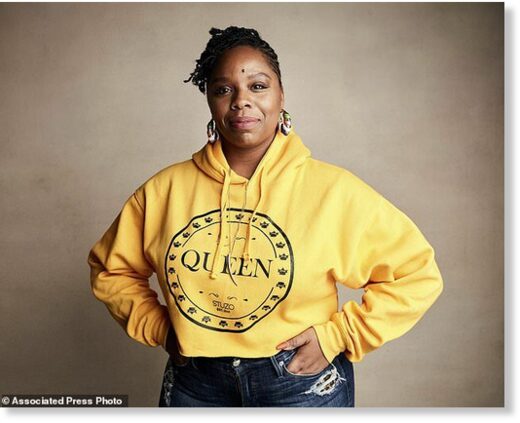 Black Lives Matter Global Network Foundation has revealed its finances for the first time, noting that the group raked in $90million in donations last year.
The nonprofit has shared its financial snapshot exclusively with The Associated Press amid accusations from local chapters that they are not being given any of the money.
But the fight is far from over for the foundation, widely seen as a steward of the Black Lives Matter movement, with only one BLM group in Denver having signed a multi-year agreement with the national association to receive funds.
The foundation is now building infrastructure to catch up to the speed of its funding and plans to use its endowment to become known for more than protests after Black Americans die at the hands of police or vigilantes.
'We want to uplift Black joy and liberation, not just Black death.
We want to see Black communities thriving, not just surviving
,' reads an impact report the foundation shared with the AP before releasing it.