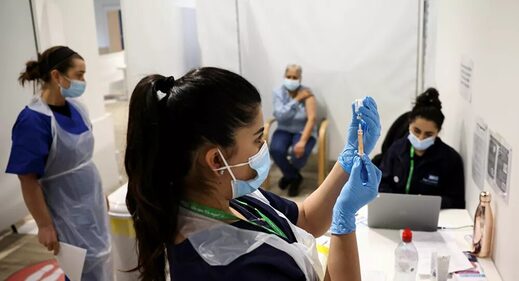 Twelve months ago it would have been unthinkable that any public figure would be suggesting that people would need to show their vaccination records before entering a shop, or any public place, but that's where we are in Britain today.
Just when you thought Covid-authoritarianism (and authoritarianism is actually putting it mildly), couldn't get any worse, it just did.
This week we've seen a number of politicians and high-profile media figures promote the idea of mandatory vaccine passports. And not just for international travel. On Sunday, Foreign Secretary Dominic Raab, who, I kid yet not, once wrote a book entitled 'The Assault on Liberty',
refused to rule out vaccine passports to allow entry to supermarkets and pubs. 'It is under consideration' he said.