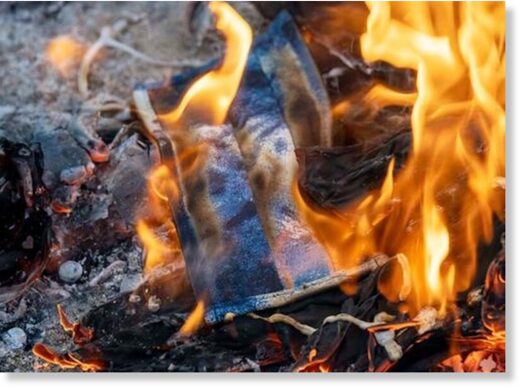 At some point, there will be a revolt. The longer the arbitrary insanity persists, the more violent the reaction will be.
The most cheerful headline I have seen in weeks was on Glenn Reynolds'
New York Post
column: "
No, Karen, we're not masking again
." I hope he is right. I do wonder, though. I have no doubt that the second part of his headline — "A winning GOP message for 2022 [and] beyond" — is correct. At least it's correct if it is expressed as a conditional: It would be a winning strategy were it adopted. As Reynolds notes, "There is a great deal of pent-up frustration and resentment over the inconvenience, the loss of freedom and the general climate of hectoring that the government's pandemic response has created." Indeed. And he's right, too, that
It's irritating to be lectured by officials who claim to be smarter than you. It's infuriating to be lectured by government officials who claim to be smarter than you — but clearly aren't.

The on-again/off-again claims on masks and vaccination are just part of it. Tired of masks? Get vaccinated, they told us. Now they're saying wear a mask, even if you've been vaccinated and even if you're associating with others who've been vaccinated.

And there's talk of more lockdowns, which a growing body of scientific evidence suggests were perfectly useless and downright harmful.
As
Molly Bloom
exclaimed in a different context, Yes, Yes, Yes!