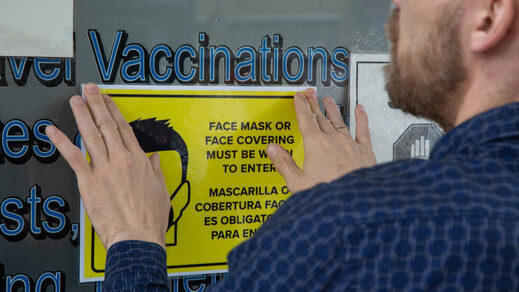 Why are excessive measures such as mandatory mask wearing being introduced now in the UK as a new 'social norm,' when nothing of the kind was even considered before, when the public health threat was greater?
What a difference a week makes.
Last week, when out and about in my local city center, it looked like things, at long last, were beginning to get back to at least something resembling normal. The vast majority of people were not wearing masks. Now, following the government's change of policy - they are, and it all feels totally abnormal again.
Having been advised not to wear face coverings when the Covid-19 was supposedly at its peak in March, we are ordered to wear them now, in mid-summer, when daily deaths associated with the virus - but not necessarily 'from' it - have dropped significantly to very low
levels
. For the past five weeks, deaths have been below the five-year average: in fact, since the end of May they have been hovering near to, or below the average.
In other words, just when the fear should be going, the government decides to ramp it up.