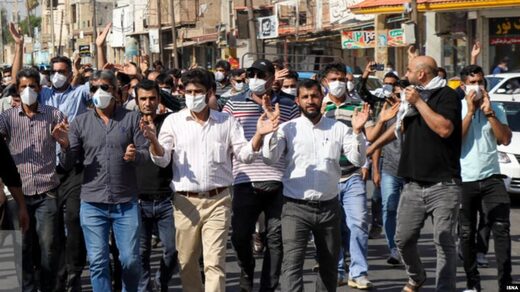 Amid crushing economic conditions, demonstrations and strikes by workers have sprung up in Iran recently over unpaid wages and poor working conditions.
Factory and city employees, coal miners, as well as health-care workers are among those who have been protesting in Iran in recent weeks.
Many say they have not received their wages for months while others have complained about a lack of job security and difficult conditions.