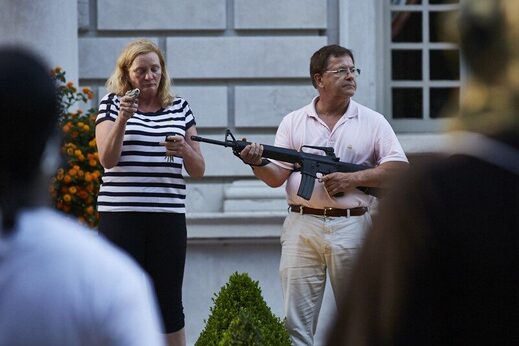 Attorney has argued state's castle law shields couple from prosecution.
Mark and Patricia McCloskey made national headlines at the end of June when they
confronted a mob of protesters
outside of their home on Portland Place, a wealthy private street west of downtown St. Louis.
Photos and videos of the couple holding firearms and in some cases brandishing those firearms at the crowd went globally viral. St. Louis prosecutor Kim Gardner
charged the pair
on July 20 with "flourishing" their guns in an unlawful manner.
Yet sources in the St. Louis Police Department have told Just the News that video evidence from the altercation indicates that at least one member of the crowd of protesters was armed with a gun during the confrontation.