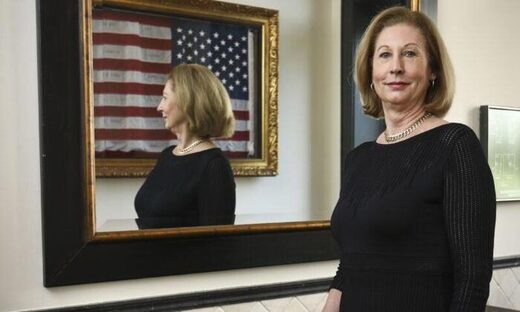 Attorney Sidney Powell filed a lawsuit on Tuesday alleging an "egregious range of conduct" in Wisconsin at the direction of Wisconsin state election officials.
Powell is asking the court to block Gov. Tony Evers from transferring currently certified election results in Wisconsin to the Electoral College, and have Evers and the Wisconsin Elections Commission (WEC) reverse the certification, "pending a full investigation and court hearing."
Powell is also asking the court to order an independent audit of the election "to ensure the accuracy and integrity of the election."
The suit (
pdf
) was
filed
in the U.S. District Court for the Eastern District of Wisconsin against the WEC and Evers. It alleges an "egregious range of conduct" in Milwaukee County and the City of Milwaukee, along with Dane County, La Crosse County, Waukesha County, St. Croix County, Washington County, Bayfield County, Ozaukee County, as well as other counties throughout the Third District and throughout Wisconsin that employ election software and hardware from Dominion Voting Systems.
The suit alleges "massive election fraud" that violates the Wisconsin Election Code and the U.S. Constitution.
It alleges a "scheme and artifice to defraud" in Wisconsin that was done "for the purpose of illegally and fraudulently manipulating the vote count to manufacture an election of Joe Biden as President of the United States, and also of various down-ballot democrat candidates in the 2020 election cycle."