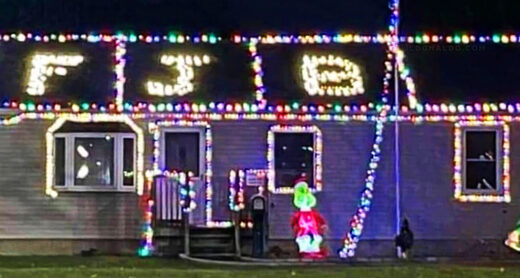 As we approach the end of 2021, the Sott.net team would like to wish all our readers a merry Christmas and a happy new year. Truly, a
happy
new year! As depressing and foreboding as the general climate is right now, we remember that there is much to be thankful for, not least the friendships and fellowship we discovered and made along the way to building this global network of courageous truth-seekers!
It seems like an age ago now, but the year actually began with hope that the 2020 US presidential election could be 'un-rigged', until a bunch of naive 'revolutionaries' were led up the garden path and straight into the heart of Congress, a trap laid for them by Federal agents who used it to cement the regime's re-taking of the presidency, finally silence Donald Trump, and replace majority with 'minority rule'.
The US presidency has been restored to its purely ceremonial role (and the incumbent can't even carry that out half-decently), and since then everything has just gone downhill
real
fast. It's a veritable 'sign of our time' that the 'will of the people' has been so thoroughly side-lined - and not just in the US, but right across the world. We all live under the planetary regime of 'Pandemia' now. And it feels like we're in the 'end game'.