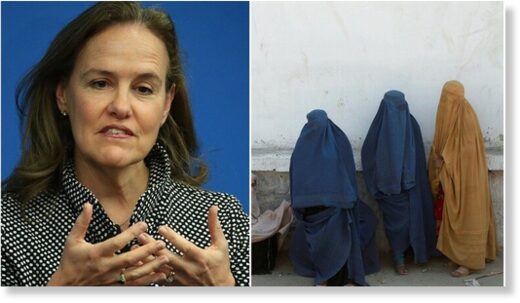 President-elect Joe Biden's pick for Pentagon chief would be the first woman in the role.
But a glimpse at her past suggests she's not only a sociopathic hawk but an ideal vector for a Biden reversal of Trump's Afghan pullout.
As Trump finally began to implement his long-delayed promise of pulling US troops out of Afghanistan, articles bemoaning the sure-to-be-horrific fate of Afghan women without US soldiers around to
rape
- er, help them, have mushroomed across the media establishment.
Even though Trump would be leaving approximately 2,500 troops in both Afghanistan and Iraq, his decision to belatedly, incompletely fulfill his 2016 electoral promise to bring the troops home has been depicted as a betrayal of both Afghan women and NATO. The Pentagon tried to claim al-Qaeda is excited about the move, while the media have suggested Afghan women are quaking in their burqas at the notion of the admittedly oppressive Taliban resuming power.