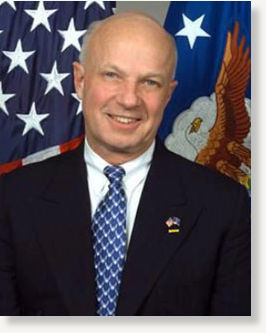 John Wheeler was found in a Delaware landfill on New Year's Eve. His widow discusses Wheeler's life, his death, and her frustration with the investigation.
The last time Katherine Klyce saw her husband, John Wheeler, she was mad at him. It was the day after Christmas, and she was looking forward to a relaxing few days at home in New York City. "I like the week between Christmas and New Year's because you can lie around and go to the movies," said Klyce. But Wheeler said he had to go to Washington, where he'd held numerous posts in the Reagan and both Bush administrations, and where he currently worked for a defense technology firm. Klyce was upset, but she didn't sense anything wrong. "He seemed just like Jack."
Nor was it a surprise when she didn't hear from him for a few days. Wheeler and Klyce, his second wife, had homes in New York City and New Castle, Del. Wheeler traveled a lot for work, so they weren't always in the same place at the same time. Klyce tried to call Wheeler a couple of times in the days after Christmas, but the calls went straight to voice mail. "That just made me madder," she said. They had plans to attend a cousin's wedding in Cambridge on New Year's Eve. When she couldn't reach her husband, Klyce went to the wedding without him.