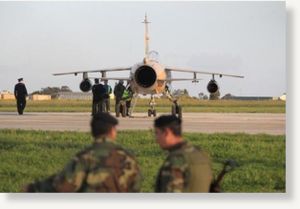 The pilots of two Libyan Air Force Mirage jet fighters who unexpectedly flew to Malta this afternoon have sought political asylum in Malta, informed sources said.
The pilots told the Maltese authorities that they left from a base near Tripoli and flew to Malta after being ordered to bomb protesters who had occupied the Libyan second city of Benghazi.
The pilots are being questioned by the police,
The pilots initially asked for emergency clearance to land and for refuelling.