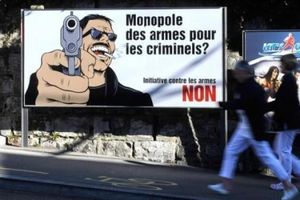 Swiss voters have rejected proposed tighter controls on gun ownership, near-complete results show.
It means that the voters decided during the referendum to retain the current system, which allows army-issued weapons to be kept at home.
Supporters of the tighter curbs wanted to have weapons kept in armouries and demanded stricter checks on gun owners.
Opponents said the move would undermine trust in the army. The final result of the vote is expected soon.
Near-complete results show at least 14 out of 26 Swiss cantons rejected the proposal in Sunday's vote.