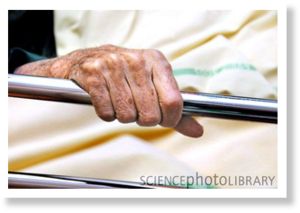 Hundreds of patients are dying every year after becoming dehydrated or malnourished in Queensland public hospitals.
Hunger and thirst were either wholly or partly to blame for more than 2000 patient deaths last financial year and 10 per cent of those weren't malnourished or dehydrated when they were admitted, according to Queensland Health figures obtained by
The Courier-Mail
under Right to Information laws.
Most of the patients were elderly, prompting concerns they are being neglected because of
staff shortages
and a lack of supervision at meal times.
Stakeholders warn it's only going to get worse following
State Budget cuts
while others say the fault lay with under-resourced nursing homes where most of them come from or fasting patients who are continually bumped for surgery.