Society's Child
---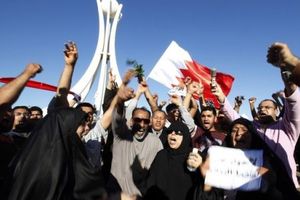 Bahrain's pro-democracy uprising has entered its eighth day, as thousands of protesters camped out at Pearl square in the capital city, Manama.
Inspired by popular revolutions in Tunisia and Egypt, Bahraini demonstrators say they will stay in the square until the regime collapses, Press TV correspondents reported.
Bahrain's opposition movement led by Shia ex-lawmakers is expected to hold talks with Crown Prince Sheikh Salman bin Hamad al-Khalifa to put demonstrators' demands before the heir to Bahrain's king.
The army withdrew from the square on Saturday following an order by Crown Prince Salman, who is leading a national dialogue after days of a massive uprising that has left six portesters dead and hundreds wounded.
Tension is running high in the streets of Manama despite the crackdown and heavy police presence.
The government has violently cracked down on demonstrators demanding an end to the monarchy.
---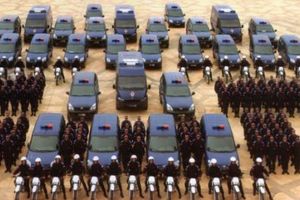 Moroccan security forces have been on high alert in the capital Rabat and other main cities of the country ahead of a planned nationwide demonstration to demand broad political reforms.
Thousands of Moroccans are expected to join nationwide protests Sunday to demand that King Mohammed hand some of his powers to a newly elected government and make the justice system more independent, DPA reported.
A coalition of Moroccan youth groups called "The February 20 Movement" has called for mass peaceful protests in cities across Morocco on Sunday to demand the amendment of the constitution, dissolution of the government and parliament, recognition of the Amazigh (Berber) language as an official language and the release of political prisoners, among other things.
The February 20 movement also wants to force the 47-year-old monarch to dismiss the current government and dissolve parliament.
---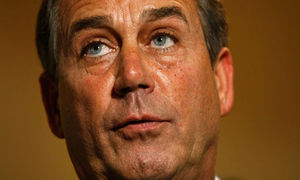 House of Representatives provokes threat of veto from Barack Obama - and raises prospect of a government shutdown
Republicans pushed through a draconian series of budget cuts worth tens of billions of dollars on Saturday, raising the prospect of a showdown with President Barack Obama.
Emboldened by their 2010 midterm election victory and swelled by Tea Party-backed newcomers, the Republican-controlled House of Representatives signed off on federal spending cuts worth $61bn. The axe will fall on federal money for public broadcasting, environmental programmes, Obama's healthcare reforms and the family planning organisation Planned Parenthood.
Even Obama's own staff face $120m of cuts. Personnel would be withdrawn from key areas including the reform of Wall Street. Some government agencies face budget cuts as high as 40%; the largest reduction in federal government spending since the second world war.
---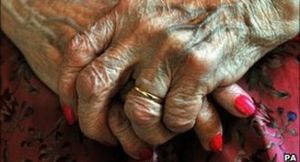 It's absurd to think GPs can serve us from cradle to grave. We need a new breed of specialist practitioners
I was shocked, not at all surprised and guiltily elated by the health service ombudsman's findings of official NHS neglect and failure to care for elderly people.
Ann Abraham's report
- and the observations in her eloquent introduction - should be a wake-up call. She told it from her vantage point. From my ground-level perspective on the edge of our revered healthcare system, the NHS seems, bluntly, no longer fit for purpose for older people.
I'm not a medical professional. As a specialist exercise instructor, I work with older people who still live independently, but most of whom are at risk of falling and injuring themselves. None of my clients is at death's door, but all are living lives made increasingly complicated by the combined effects of ageing, disease, disability and treatment. It's a new kind of normality and one that could easily be yours or mine some day. This generation's experiences of their unanticipated extra decades carry urgent cultural and structural messages for the future of healthcare.
Among this generation of over-70s, I see a culture of low expectations about what the health service can do for them. This is paradoxical, because they consume truly vast amounts of their own and the NHS's time visiting GPs: undergoing scans, investigations, procedures; awaiting diagnoses; tracking down specialists' reports; getting new medications; coping with the side-effects of medications; switching medications and so on.
---
C-Span
Sun, 20 Feb 2011 05:04 UTC
---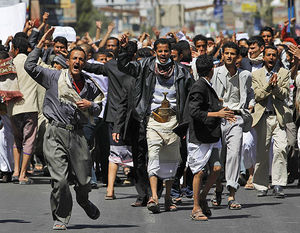 The unrest shaking the Middle East and North Africa showed no signs of calming Friday as protesters determined to overthrow governments and remake a region plagued by corruption, poverty and decades of limited political freedoms continued to confront security forces and regime loyalists.
Uprisings that only months ago would have been unthinkable have engulfed a region desperate to replicate the toppling of leaders in Tunisia and Egypt. So far, the breadth of demonstrations in Yemen, Libya and Jordan have not reached a tipping point.
As in Bahrain, many leaders in the region are relying on the police and military, pro-government propaganda and intimidation to beat back protesters.
But the death toll and the frustrations are growing.
Protests against the 41-year rule of Libyan strongman Moammar Kadafi continued in Benghazi on Friday with opposition forces and government troops clashing violently. The tumult in Libya's second-largest city has taken as many as 35 lives there, according to human rights groups, news agencies and hospital officials.
---
Angela Shah
Time
Sat, 19 Feb 2011 17:34 UTC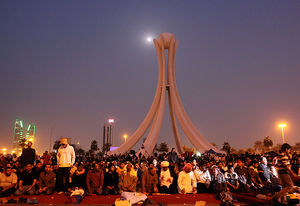 Talk of revolution in the normally placid Gulf comes down to the opinion and emotions of solidly middle-class Mohamed Ali, 31, a manager in a financial institution in the Bahraini capital of Manama. "We feel that our country is not belonging to us. We gave the government 10 years to resolve these issues," he says. "But what we got only promises."
Ali speaks for many of the thousands who, on Wednesday, were protesting for the third straight day in Manama's Lulu Roundabout, a busy city intersection now turned would-be Tahrir Square. Feeling disenfranchised from their own country Ali and his wife, have joined the ranks of protesters. Says he, "There is no equal opportunity."
Shi'a Bahrainis like Ali form a majority in the Gulf island, which has been ruled for 40 years by a Sunni minority. The Shi'a feel that the best jobs, the best opportunities are reserved for Sunnis and that they are placed behind Sunnis from other countries who get preference above Bahrainis. Since Feb. 14, protesters have converged at Lulu, calling for the removal of the Bahraini prime minister, Sheikh Khanifa bin Salman al-Khalifa, who has been in office - unelected - since 1971. By Wednesday, tweets reported that the protest tents were getting bigger and included more families. "Speeches varied," one poster wrote, "from thoughtful to fiery."
---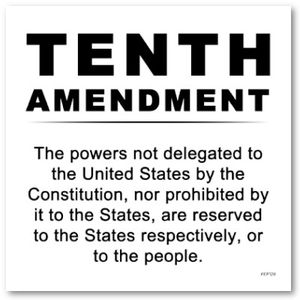 Is smearing toxic chemicals on a mailbox "garden-variety" crime or a federal treaty violation?
When Carol Anne Bond of Lansdale, PA, put deadly poison on her best friend's mailbox, she probably didn't think she was violating an international treaty against chemical weapons. Nor did she probably imagine she'd end up in front of the U.S. Supreme Court in a case involving that most mysterious of Amendments, the Tenth.
Tuesday's oral argument in
United States v. Bond
will probably focus on the legally important parts of this case -- quasi-theological concepts like the nature of the Article II Treaty Power, the meaning of the Article I "Necessary and Proper" Clause, and the real meaning of the Tenth Amendment -- which from a journalistic standpoint is a shame, because the unimportant parts of the case are so amazing.
I'm pretty sure Bond wasn't thinking about these issues when she committed her crime -- or thinking about of anything, beyond perhaps proving her suitability to appear on a future episode of a daytime talk show called "Highly Educated Microbiologists Who Do Crazy Stupid Things."
---
'We are victorious,' demonstrators say as they pour back to Pearl Square, setting up camp for extended stay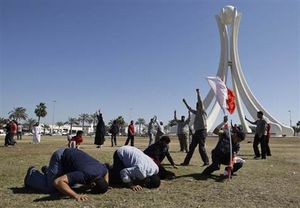 Manama, Bahrain - Anti-government protesters in Bahrain swarmed back into a symbolic square on Saturday, putting riot police to flight in a striking victory for their cause and confidently setting up camp for a protracted stay.
Crowds had approached Pearl Square in Manama from different directions, creating a standoff with riot police who had moved in earlier to replace troops withdrawn on royal orders.
Suddenly police raced to their buses, which drove away mounting kerbs in their haste to escape.
Emboldened protesters, cheering and waving national flags, ran to the center of the traffic circle, retaking it even before all police had left.
"We are victorious!" they chanted as they marched back into the square.
The crowd waved fleeing policemen through.
"We don't fear death anymore, let the army come and kill us to show the world what kind of savages they are," said Umm Mohammed, a teacher wearing a black abaya cloak.
On orders from the crown prince, troops and armored vehicles earlier withdrew from the square, which they had taken over on Thursday after riot police staged a night-time attack on a sit-in by protesters, killing four people and wounding 231.
---