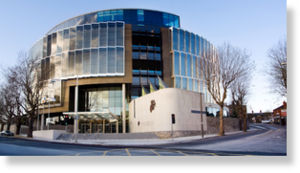 Ireland - There were bizarre scenes in the Central Criminal Court today during the conviction of a Westmeath man for rape and false imprisonment.
The 46-year-old was found guilty on all counts despite protestations by his defence counsel that the jury foreman had lost control of the jury and didn't understand questions asked by the court registrar.
The defence counsel also expressed concern about a question asked by a jury member after they had returned three out of the four guilty verdicts.
The juror, who was not the foreman, asked the judge about the count of making threats to kill. He asked whether the prosecution had to prove their case beyond a reasonable doubt or whether they should decide the case based "on what we believe."
Defence counsel Bernard Condon SC said it was concerning that the jury had asked such a question after already finding the accused guilty of rape, sex assault and false imprisonment because they may have approached those verdicts on the basis of a lack of understanding of the requirement to prove guilt "beyond reasonable doubt."
After being told they must believe the allegations beyond a reasonable doubt, the jury resumed their deliberations and returned shortly afterwards with another guilty verdict.
It is highly unusual for a juror other than the foreman to ask questions of the court but the juror said he had been delegated to ask it.