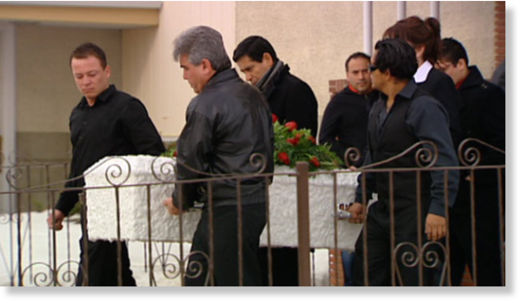 Canada, Edmonton - Hundreds of people watched as a small white casket, adorned with roses, was carried into a central Edmonton parish Saturday morning - a final farewell to 7-year-old Omar Jajoy.
"Omar was ...a very happy kid and a joy for his family," said Max Caravantas, a family friend.
"The service was very touching. We all felt, you know, what the family felt today. It's a tragedy for our community and a tragedy for the Jajoy family as well."
Omar's body was found in a south Edmonton apartment Tuesday morning. The cause of death has not been released, but it is believed he drowned.
Friends at the funeral described him as a friendly boy who enjoyed playing soccer and video games.
His mother, Nerlin Sarmiento, who is charged with first-degree murder in his death, was not at his service.