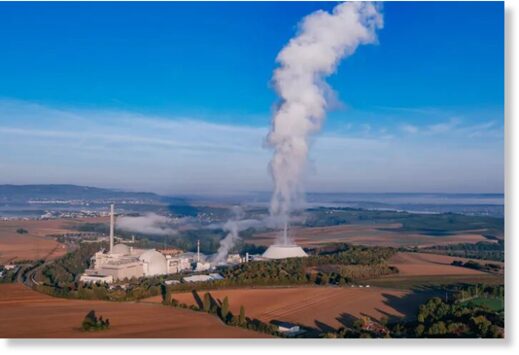 Germany said it will keep two nuclear plants in a reserve until April to help limit the threat of winter blackouts in Europe's biggest economy.
Two out of three of Germany's three remaining nuclear plants will be kept available if needed, a shift requiring a change in the law within weeks, Economy Minister Robert Habeck told reporters in Berlin. The government has been under intense pressure to delay the final phaseout after Russia's invasion of Ukraine triggered a dramatic surge in energy prices.
Germany plans to make a final decision on whether EON SE's Isar-2 and EnBW AG's Neckarwestheim will be needed before December. It will be based on data from a stress test of the grid that takes into account the availability of France's nuclear fleet, the reliability of which is worse than expected, Habeck said.