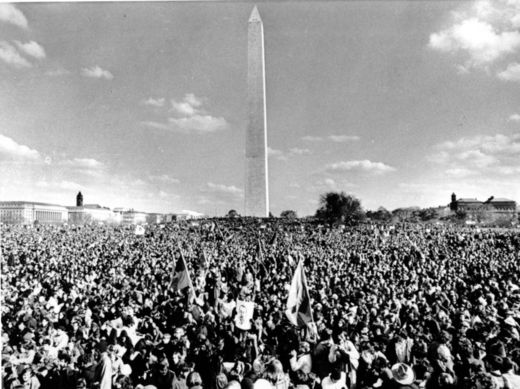 The United States is knee-deep in at least three international military conflicts at the moment - in Afghanistan, Iraq and Libya.
American lives are being lost. Innocent civilians are being killed. Several of the engagements appear to be primed for protraction. The wars are expensive in other ways, too.
At least since the stormy 1960s, whenever America has gotten involved in deadly combat on foreign soil, large crowds of peace-promoting citizens have gathered in Washington and other cities to demonstrate against war.
It happened in 2007, when tens of thousands congregated on the National Mall and heard actors Sean Penn, Jane Fonda and Danny Glover speak out against President George W. Bush and the war in Iraq. It happened in 1991, when throngs rallied against U.S. involvement in the first Gulf War. And it has happened more than a dozen other times since the March on Washington for Peace in Vietnam in 1965.