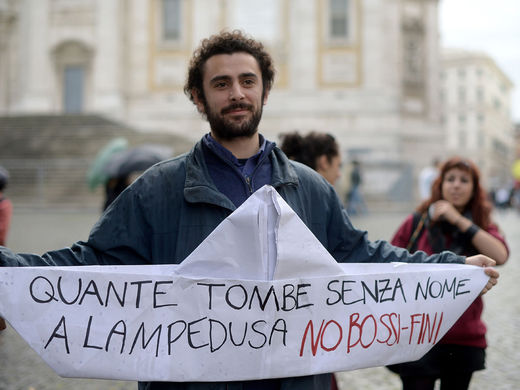 At least 33 people were reportedly dead and some are still missing after a boat carrying around 250 African migrants capsized Friday in waters between Malta and Italy, a week after a shipwreck left more than 300 people dead near the Italian shores, local media said.
According to Rai state television, 33 bodies including some women and children have been recovered so far after the heavily overloaded boat was toppled as the agitated migrants tried to catch the attention of a military aircraft that was flying over the area, some 104 km south of the Italian island of Lampedusa.
Earlier reports said some 50 people have died after the boat capsized.
A patrol boat of the Armed Forces of Malta (AFM) rushed first to the spot, followed by two Italian navy ships that received an alarm from Maltese authorities. Helicopters were also launching life jackets and rafts into the sea.
Rai said that some 130 survivors were placed on a Maltese vessel, while around 50, including 10 children, were on an Italian navy ship. According to ANSA news agency, another 15 migrants were placed on an Italian fishing vessel.
The incident happened in waters where Malta has search and rescue responsibilities, Italy's Defense Minister Mario Mauro told Rai.