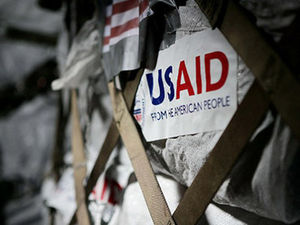 The United States Agency for International Development (USAID) has announced it will close its offices in Russia.
After 20 years of working in Russia, USAID officials said they were informed by the Russian government that their services were no longer required.
According to the Foreign Ministry, USAID was attempting to manipulate the election processes in the country.
"The character of the agency's work...did not always comply with the declared aims of cooperation in bilateral humanitarian cooperation,"
the Foreign Ministry said on its website.
"We are talking about issuing grants in an attempt to affect the course of the political processes in the country, including elections at different levels and institutions in civil society."
Russian civil society has become fully mature, the Foreign Ministry said, and did not need any "external direction." Moscow is read to work with USAID in third-party countries, it said.