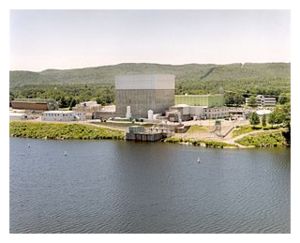 "Hey, don't look at us" has been Entergy Corporation's response to the discovery of Strontium-90 in fish from the Connecticut River.
But the contamination, revealed this week by the Vermont Department of Health, promises to complicate the utility's effort to extend the license of its aging Vermont Yankee Nuclear Plant.
One of the most lethal by-products of nuclear fission, Strontium-90 was found in the bones of nine of 13 fish collected from the Connecticut River last summer, and for the first time, in the edible flesh of one fish.