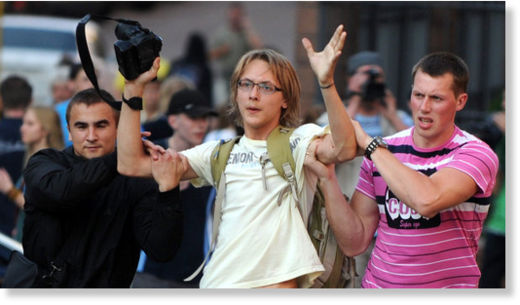 The United States has imposed additional economic sanctions against Belarus, State Department spokeswoman Victoria Nuland told a daily press briefing on Thursday.
"Today, the United States imposed additional economic sanctions against four major Belarusian state-owned enterprises," Nuland said. "The sanctions are a response to the continued incarceration of political prisoners, the crackdown on political activists, journalists, and civil society representatives."
"These new sanctions augment the travel restrictions, asset freezes, and sanctions announced on January 31st and these measures target those responsible for the repression in Belarus following the December 19th presidential elections. They are not designed to harm the people of Belarus," she said.