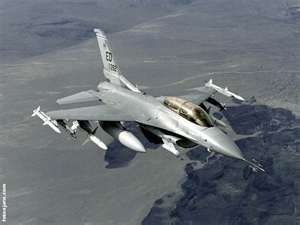 Dubai - Iraq is planning to expand its fleet of aerial reconnaissance planes "in the near future" and is hoping to sign a deal for a second batch of F-16 warplanes by next year, the country's air force chief said on Saturday.
The moves, laid out by Lt. General Anwer Amin on the sidelines of a conference ahead of Sunday's Dubai Airshow, are part of Iraq's efforts to move gradually away from dependence on U.S. air support.
"We have projects to buy UAVs (unmanned aerial vehicles) in the near future," Amin told reporters on the sidelines of the air marshals conference.
He said the Iraqi air force was looking into several options.
"One of the
leading countries in the region
is the United Arab Emirates, there is also
the United States
," he said.
The United States will withdraw its remaining 40,000 troops in Iraq by the end of this year, but Iraqi officials say it will take years before they are able to defend their airspace.