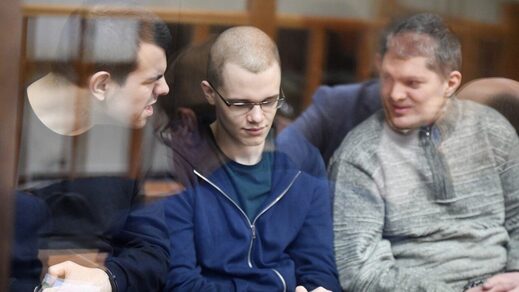 Four men at the center of a plot to overthrow the Russian government by force have had their sentences reduced by a Moscow court on Tuesday. All but one are currently serving a long term in a penal colony for their involvement.
The group, which went by the name 'New Greatness', was labeled by prosecutors as an extremist cell. However, during a widely publicized trial last year, the defendants insisted they had been encouraged to set it up by undercover operatives from the police and Russia's top security agency, the FSB.
Ruslan Kostylenkov, Peter Karamzin, and Vyacheslav Kryukov each had their prison term reduced by between three and six months. However, all are still serving terms of more than six years. Another activist, Maxim Roshchin, had been handed a suspended sentence, and similarly had six months shaved off its length.
This came in response to challenges from their lawyers, who insist the verdicts didn't take into consideration the motives behind their actions.