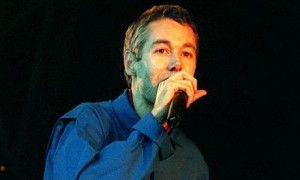 First things first, RIP to a Adam Yauch, a hip-hop innovator whose contribution to the art form is widely recognised. The Beastie Boys form an important chapter in hip-hop history. Even as white, middle-class kids whose main effect was to make hip-hop more accessible to other white, middle-class kids, they were generally respectful of the art form and of the communities that created it. Chuck D commented on Twitter:
"Adam & the boys put us on our first tour 25 years & 79 tours ago. They ARE essential to our beginning, middle and today. A very real cat R.I.P MCA"
While Yauch deserves respect as an artist and innovator, the aspect of his life that has earned him the most praise in the liberal press is his activism in favour of Tibetan independence. This is interesting. While the press
censors musicians who call for Free Palestine
, it lauds artists who call for Free Tibet. And while western governments actively support the Israeli government against the Palestinian movement for national self-determination, they actively support the Tibetan independence movement against the government of the People's Republic of China. Why the discrepancy? In short: because Israel is a 'friend' and China is an 'enemy'. The west has consistently used the issue of Tibet in order to paint China as an evil, ruthless coloniser, thereby making it morally abhorrent, even to those that support other aspects of Chinese politics (you know... little things like the most significant poverty alleviation programme
of all time
).
Every western liberal knows that Tibet must be free.
And yet 99.9% of them haven't got the slightest clue as to the history of Tibet, or the relationship between Tibet and the rest of China.
Wearing that 'Free Tibet' t-shirt is simply the easiest, most acceptable and least confrontational way of saying "I am a good person", absolving the wearer of all responsibility for developing their knowledge and understanding.