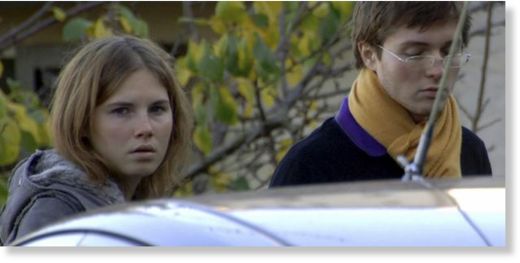 British exchange student Meredith Kercher, 21, was found dead, half-naked and in a pool of blood in the apartment she shared with Amanda Knox and two Italian roommates in the Italian university town of Perugia on Nov. 2, 2007. She died of a stab wound to the neck.
A Perugia court convicted Knox and her ex-boyfriend Raffaele Sollecito of Kercher's murder on Dec. 4, 2009, and sentenced Knox to 26 years and Sollecito to 25 years. An appellate court overturned their convictions on Oct. 3, 2011, and Knox returned to Seattle a free woman.
On Tuesday, Italy's high court ordered a new trial for Knox and Sollecito, overturning their acquittals.
Here's a look at the various versions of events the night of Nov. 1, 2007 in Perugia.