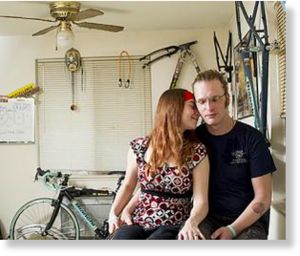 Isthmus
published
a story today that takes a look at just how different life in the U.S. can be for immigrants.
The story takes a look at the life of Russian immigrant Alex Timofeev. Timofeev, now 35, moved to Wisconsin with his parents at the age of 14. On the surface, his life in the states sounds like a common story. He was a little wild when he was younger. But soon he grew up, found a career, and started a family.
So why is Timofeev now facing permanent deportation from the U.S.?
He was caught smoking weed a few times over 15 years ago.