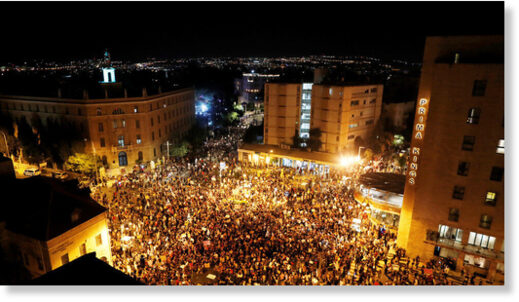 Huge crowds calling for the resignation of Israeli PM Benjamin Netanyahu rallied outside his home in Jerusalem on Saturday amid growing discontent over the government's Covid-19 response, high unemployment, and corruption.
More than 5,000 people gathered on Balfour Street, now a site of frequent anti-government demonstrations, according to
Haaretz
newspaper, making it the biggest of several protests this week. Demonstrators also rallied elsewhere in Israel.