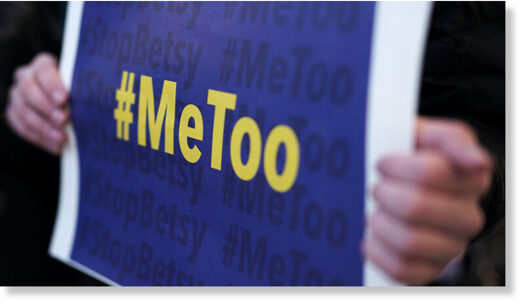 While it briefly threatened to become a major issue, the so-called #MeToo movement never really got going in Russia. However, this month the agenda has been reawakened by allegations against several former and current journalists.
On Friday, the well-known playwright, journalist and Echo Moskvy radio host Victor Shenderovich was accused of sexual harassment by several women who posted their stories online via Facebook.
One of them was the journalist Lydia Mikhalchenko, who opened her statement by writing that "Until March of this year, I considered him one of the best people in this world." She went on to imply abuse towards two other women, Olga Crassac and Maria Troitskaya, who were also ready to talk publicly about their own ordeals.
Shenderovich responded to the allegations by commenting defensively that although he had "regrets" in life he did not understand these "new ethics" at play between men and women.
This is the latest incident in a series in which men in prominent positions have been forced to answer accusations of sexual misconduct.