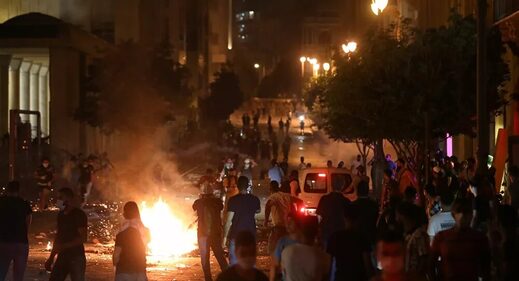 Lebanese authorities earlier placed several Beirut port officials under house arrest
, insisting those found responsible for "criminal negligence" that resulted in the 4 August explosion that killed at least 137 people would face the "maximum punishment".
Anti-government demonstrations swept Beirut on Thursday, as protesters clashed with security forces in Lebanon in the wake of a deadly explosion that ripped through the capital on 4 August, killing at least 137 people.
​Dozens of people, angered by
alleged government negligence
that resulted in the explosion of 2,750 tonnes of ammonium nitrate in a warehouse at the port, gathered near parliament, with officers resorting to using tear gas to disperse crowds.