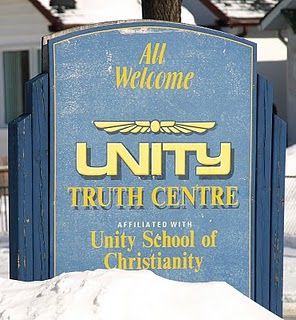 "Winnipeg: A busy church food bank, known for offering warm drinks and snacks to its regulars, has announced it's closing because it is attracting too many poor people.
"'It's attracting a lot of street people that make it uncomfortable,' said Charlotte Prossen, Unity Truth Centre minister Thursday, 'It's creating social unrest in the church'
"'A food bank is a social service and that is not who we are'
"Ms. Prossen said the program is being cancelled to focus on more church-specific activities. The church's board of trustees made the decision to cancel the bimonthly food bank after receiving an e-mail from a sister church in Victoria.