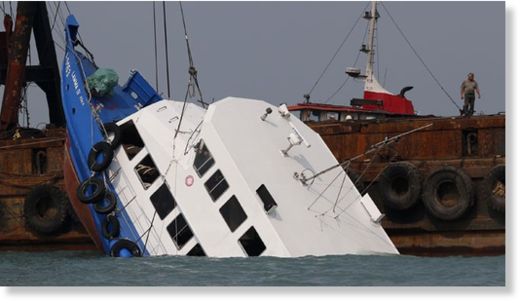 Hong Kong - A boat packed with revelers on a long holiday weekend collided with a ferry and sank off Hong Kong, killing at least 36 people and injuring dozens in the deadliest accident to strike the Chinese territory in years.
The boat was carrying utility company workers and their families to famed Victoria Harbour to watch a fireworks display in celebration of China's National Day and mid-autumn festival. The two vessels collided Monday night near Lamma Island off the southwestern coast of Hong Kong Island.
The government said 36 bodies had been recovered as of Tuesday morning and the search was made difficult by low visibility and obstacles on the boat. Details about the victims were not given, though local outlet RTHK reported some of the dead were children.
More than 100 people were rescued and sent to hospitals, and nine had serious or critical injuries, the government's statement said. At least one person appeared to be missing, according to government figures.