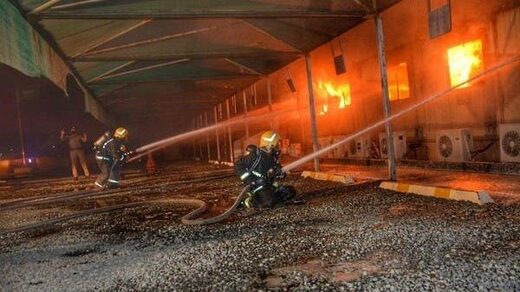 The Civil Defense teams were battling to put out a blaze that broke out inside the courtyard of the Haramain High-Speed Train station in Sulaymaniyah district here on Thursday evening.
Col. Muhammad Al-Qarni, the spokesman of the Civil Defense in Makkah region, said that the Civil Defense teams rushed to the station after its Uniform Operations Center received information at 7:27 p.m. about a fire at the courtyard of the station.
The spokesman said
the fire originated from the makeshift cabins being used as administrative offices, covering an area of 20x60 meters in the courtyard
. Fire crews were working to contain the fire at the site that had not spread to adjacent areas and the crews were still engaged in putting out the blaze completely, he said adding that
no one was hurt in the accident
.