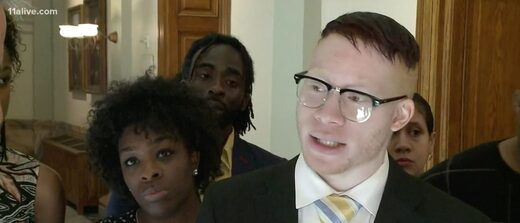 An Atlanta activist is facing charges of wire fraud and money laundering after misappropriating $200,000 in Black Lives Matter donations for personal expenses, the FBI announced on Friday.
Sir Maejor Page, whose real name is Tyree Conyers-Page, accepted more than $430,000 in donations through his Facebook page Black Lives Matter of Greater Atlanta in July and August, according to an affidavit filed in federal district court Thursday evening.
Although Page represented the group as a nonprofit to Facebook, allowing it to accept donations through the platform, Black Lives Matter of Greater Atlanta's nonprofit status was revoked in 2019 after failing to file tax documents for three consecutive years, the affidavit said.