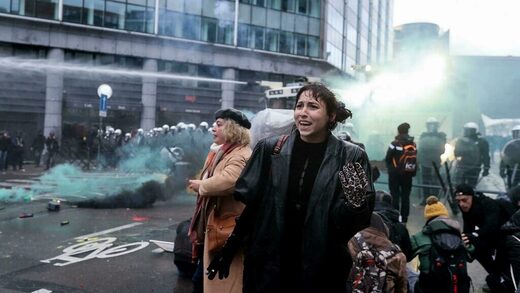 Belgian police fired water cannon on Sunday to disperse protesters opposed to compulsory health measures against the coronavirus pandemic.
Some 8,000 people marched through Brussels towards the headquarters of the European Union, chanting "Freedom!" and letting off fireworks.
The crowd was smaller than the 35,000 vaccine and lockdown sceptics who marched last month, and police were better prepared.
Protesters were blocked from reaching the roundabout outside the EU headquarters by a barbed wire barricade and a line of riot officers.