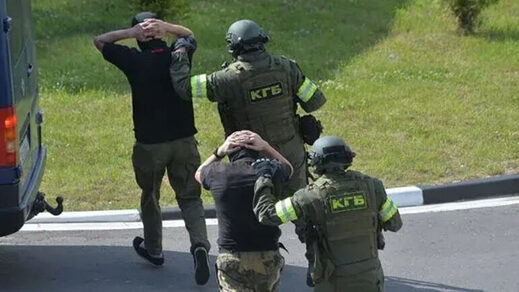 Kyiv says it will seek the extradition of alleged contractors from the Russian private military company Vagner being held in Belarus as Moscow demanded their release, saying they were in transit and headed to Turkey.
Belarusian authorities have launched an investigation against 33 Russian contractors from Vagner who were detained earlier this week. Authorities allege they wanted to destabilize the country ahead of the August 9 presidential election.
Moscow has vehemently rejected Minsk's claims, with
Kremlin spokesman Dmitry Peskov saying on July 31 that the 33 men were in transit to Istanbul before flying to "a third country."
"Their stay is connected neither to Belarus itself nor its internal affairs," Peskov told reporters, calling for their release.