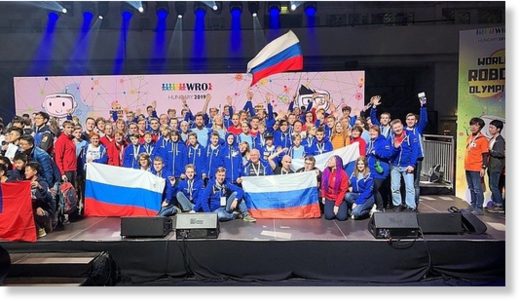 Russian teams showed off the best of their engineering talent, scoring huge wins at this year's World Robot Olympiad where they competed with teams from 71 countries.
Over 1,100 young talents flocked to Gyor, Hungary for the 2019 World Robot Olympiad (WRO). The organizers encouraged students to generate innovative ideas that "will help save energy, make traffic safer, and improve public transport systems" in the 'smart cities' of the future.
Each team was required to design, construct, and program their robots to solve specific challenges. Points were scored for each completed task, and that's where the Russian teams left most of their rivals in the dust.