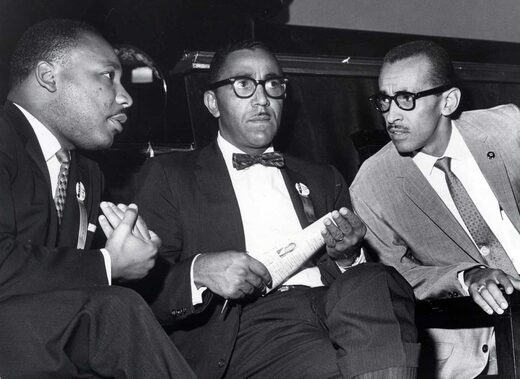 Critical race theory, or CRT, is in the news these days but many people still may not know what it really means. They think CRT is part of the Rev. Martin Luther King's civil rights efforts.
In truth, it is directly opposed to the central concept and vision he most stood for. One of the last and greatest civil rights leaders of our time -- and one of King's closest friends and advisers -- did understand CRT, and explicitly rejected it.
Dr. Wyatt Tee Walker (pictured, at right) was a legend in the American civil rights movement. Executive director of the Southern Christian Leadership Conference in the critical years of 1960-1964, he was a co-founder of CORE (the Congress of Racial Equality), chief of staff to King, and King's "field general" in the organized resistance against notorious Birmingham safety commissioner "Bull" Connor. Walker compiled and named King's "The Letter From Birmingham Jail." He was with King for the march on Washington that produced the "I have a dream" speech, and in Oslo for the Nobel Peace Prize.
Afterward, Dr. Walker came north to New York City to serve as minister of the Canaan Baptist Church of Christ in Harlem. He was one of the nation's most respected ministers until his death in 2018. In his book "David and Goliath," Malcolm Gladwell dedicated a chapter to Dr. Walker and his work in Birmingham. The cover of Ebony magazine called Walker "The Man Behind Martin Luther King." In short, no one may have known King's thoughts better or been closer to them than Dr. Walker.