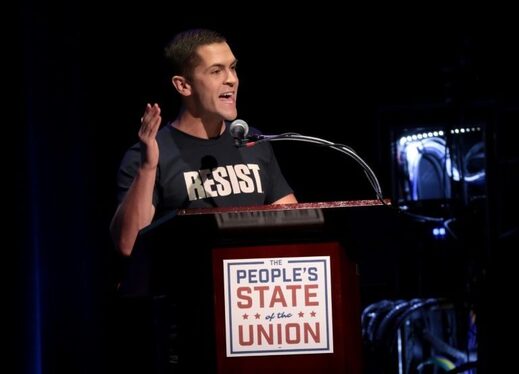 Sean Eldridge says he's "preparing for the worst" in case President Donald Trump tries to undermine the results of next month's vote or refuses to accept a victory for the Democrats.
The 34-year-old is one of the organizers of a coalition planning protests across the United States if Trump loses to his election rival Joe Biden but refuses to concede.
The White House incumbent has repeatedly refused to say whether he would cede power peacefully in the event of defeat in the presidential vote on November 3.
He has suggested that massive voter fraud involving the tens of millions of ballots sent by mail this year and early voting due to the coronavirus pandemic could prevent him from winning.

Comment: Good example of fake news and journalistic corruption. Trump is clearly talking about how mail-in voter fraud could try to skew the results, and that evidence of fraud would need to be challenged.