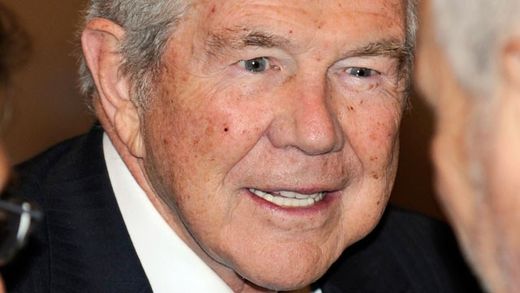 Religious broadcaster Pat Robertson stunned
700 Club
viewers Tuesday when he said divorcing a spouse with Alzheimer's disease was justified.
Robertson, chairman of the Christian Broadcasting Network and former Republican presidential candidate, said he wouldn't "put a guilt trip" on someone for divorcing a spouse with Alzheimer's disease, calling Alzheimer's itself "a kind of death."
The remarks
sparked outrage throughout religious and medical communities.
"I'm just flabbergasted," said Joel Hunter, senior pastor of the 15,000 member Northland Church in Orlando, Fla. "I just don't know how anyone who is reading Scripture or is even familiar with the traditional wedding vows can come out with a statement like that. Obviously, we can all rationalize the legitimacy for our own comfort that would somehow make it OK to divorce our spouse if circumstances become very different or inconvenient. ... That's almost universal, but there's just no way you can get out of what Jesus says about marriage."