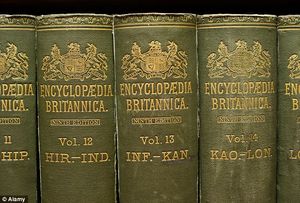 As the march of the iPad and Kindle continues unabated, the oldest manufacturer of encyclopedias has become one of the first major book publishing casualties of the digital age by cutting out its entire print operation.
The Encyclopedia Britannica, which has been in continuous print since it was first published in Edinburgh in 1768, said today that it will continue with digital versions currently available online.
The final set of the 32-volume printed edition remains available for sale on the company's website for £890 ($1,400).