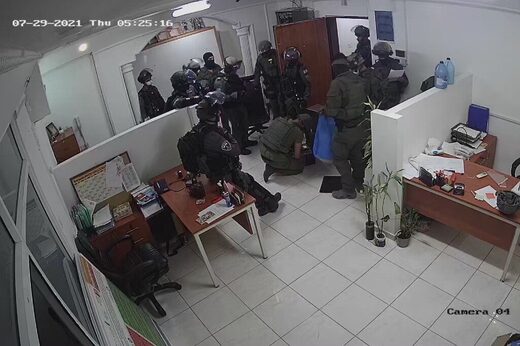 Editor's Note: The following
press release
was issued by Defense for Children International - Palestine on July 29, 2021. Mondoweiss occasionally publishes press releases and statements from organizations in an effort to draw attention to overlooked issues.
Israeli forces raided Defense for Children International - Palestine's headquarters in the central occupied West Bank, confiscating computers and client files, early Thursday morning.
Israeli paramilitary border police forces raided DCIP's headquarters located in Al-Bireh's Sateh Marhaba neighborhood, located just south of Ramallah around 5:15 a.m. on July 29.
More than a dozen Israeli soldiers forced open the office's locked front door and confiscated six desktop computers, two laptops, hard drives, and client files related to Palestinian child detainees represented by DCIP's lawyers in Israel's military courts. No documents were left in the office to give any indication of the reason for the raid, and they did not leave behind any receipt of materials seized.