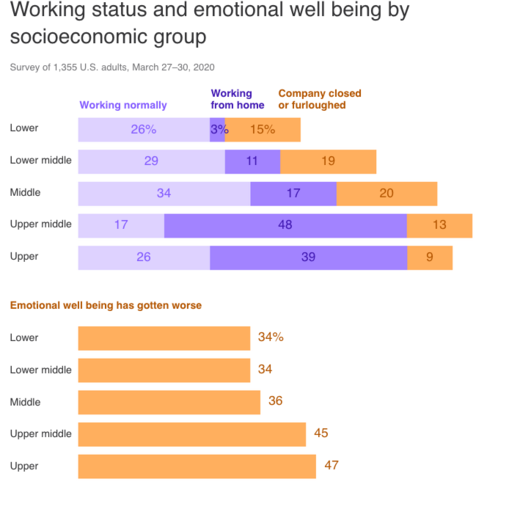 The coronavirus is
spreading a dangerous strain of inequality.
Better-off Americans are still getting paid and are free to work from home, while the poor are either forced to risk going out to work or lose their jobs.
Driving the news:
This sobering reality emerges from Week 3 of our
Axios-Ipsos Coronavirus Index
.
The survey finds Americans with less education and lower incomes far more likely either to have to keep showing up at their workplaces — putting themselves at greater daily risk of infection — or more likely to have seen their work dry up.
Why it matters:
"It's a tale of two Americas," said Cliff Young, president of Ipsos U.S. Public Affairs.
"The rich and affluent have gone virtual. They've maintained their jobs through the virtual world," he said. "The working and the poor are more exposed."